Our History
---
Lake Allatoona
Lake Allatoona is a project of the United States Army Corps of Engineers in the Alabama-Coosa basin. It is located on the Etowah River, a tributary of the Coosa River, near Cartersville, Georgia (about 30 miles northwest of Atlanta). Congress authorized its construction in the Flood Control Act of 1941, and it was in large part completed by1950.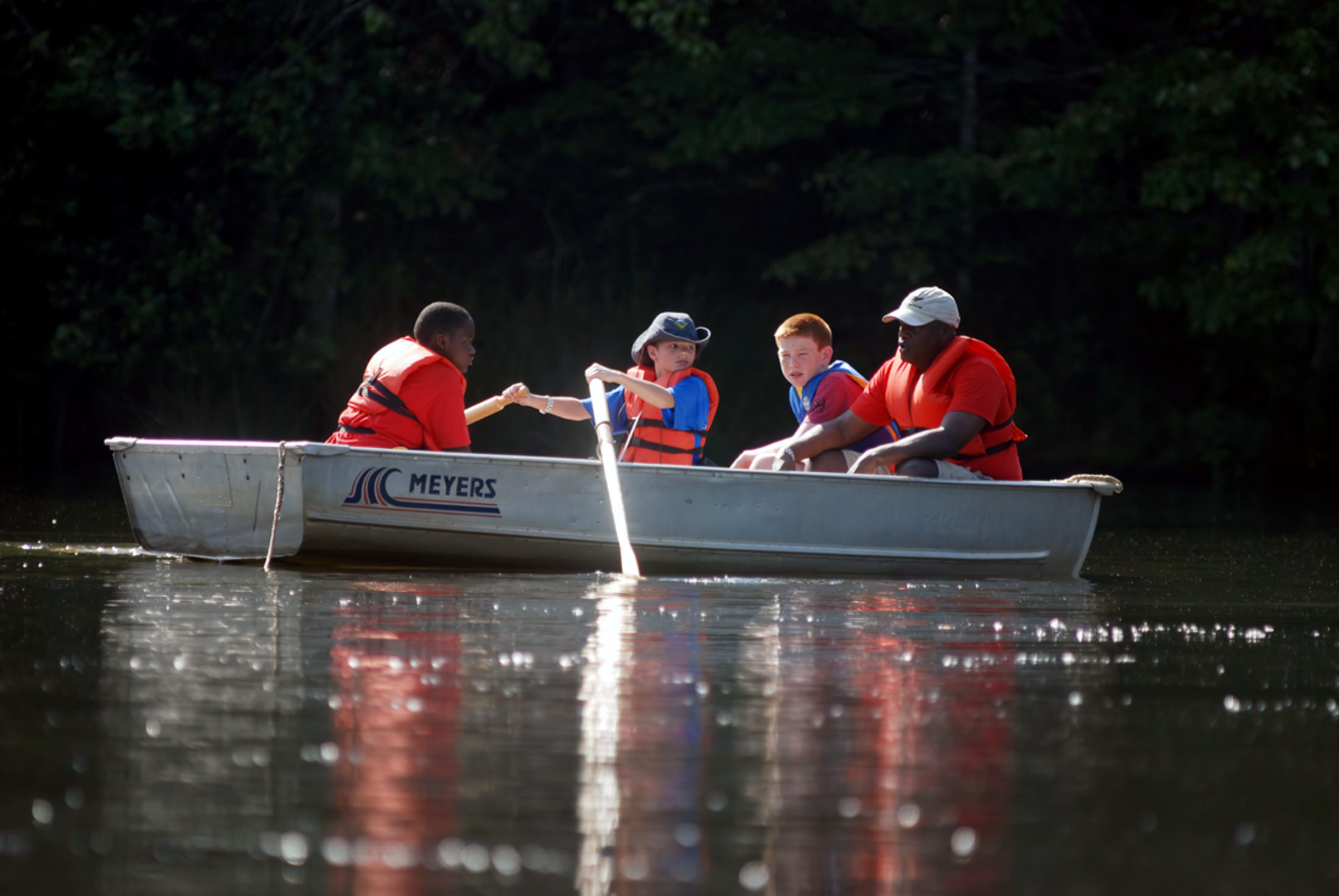 ---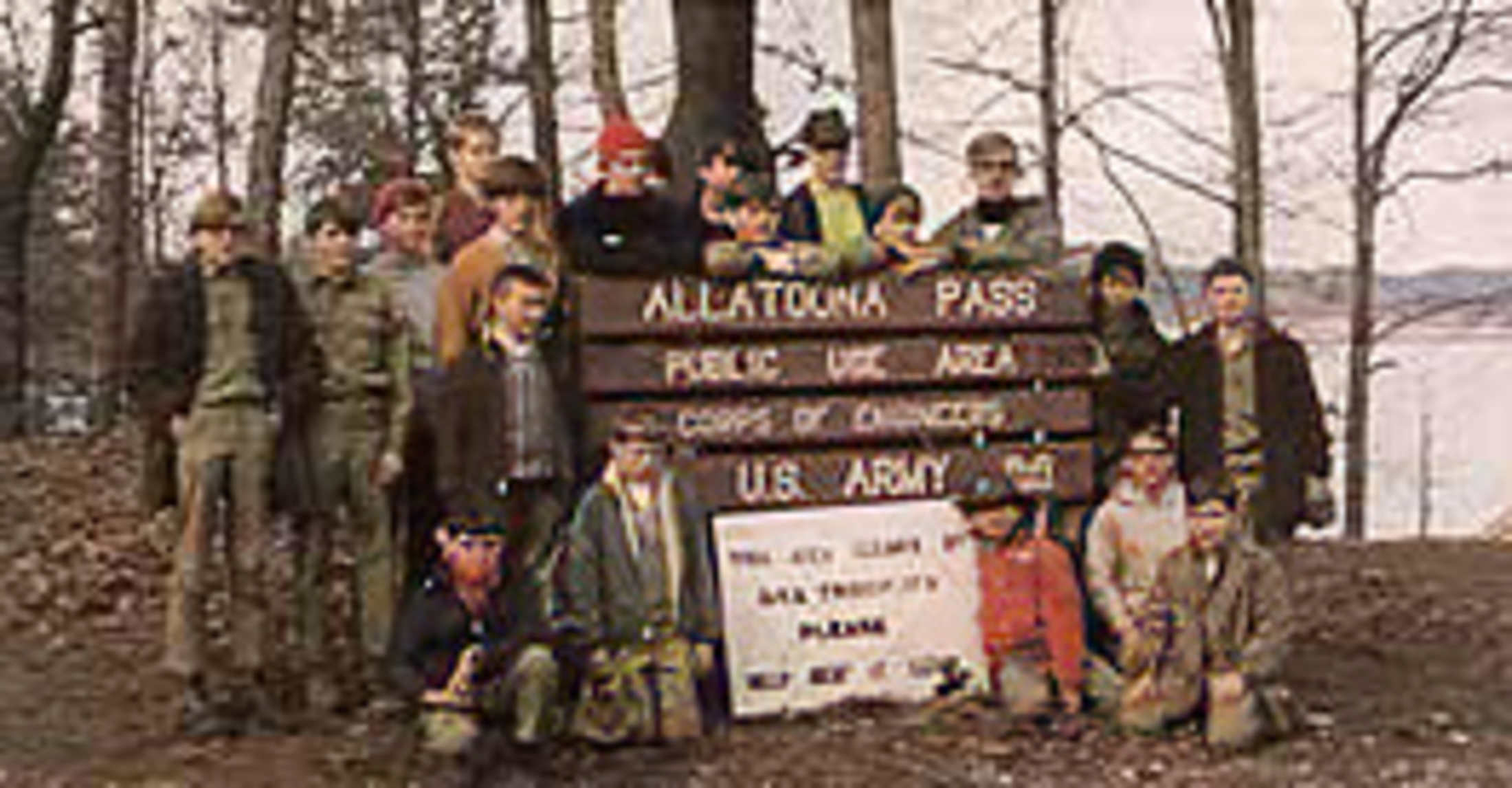 Early Involvement
Scouters have been involved almost since the beginning. Shown is an old photo of a Scout unit volunteering for the annual lake cleanup day. A year-to-year care taking lease for 188 acres was obtained from the Corps in 1951, as an undeveloped rustic camp dedicated to the Explorer program. This was expanded to 526 acres in 1956, with the addition of a few latrines and Army tents, to serve as an overflow summer camp.
---
Bullwinkle?
The camp is located on Lake Allatoona at the confluence of the Etowah and Little Rivers. The unique shape of its acreage (see map) has earned it the "Bullwinkle" nickname.
A 1966 study resulted in a better water supply, more latrines and camp sites — largely rebuilt after a 1974 tornado caused wide-spread damage to the camp. By the end of 1979, a full time ranger residence, new well and graded road had been added.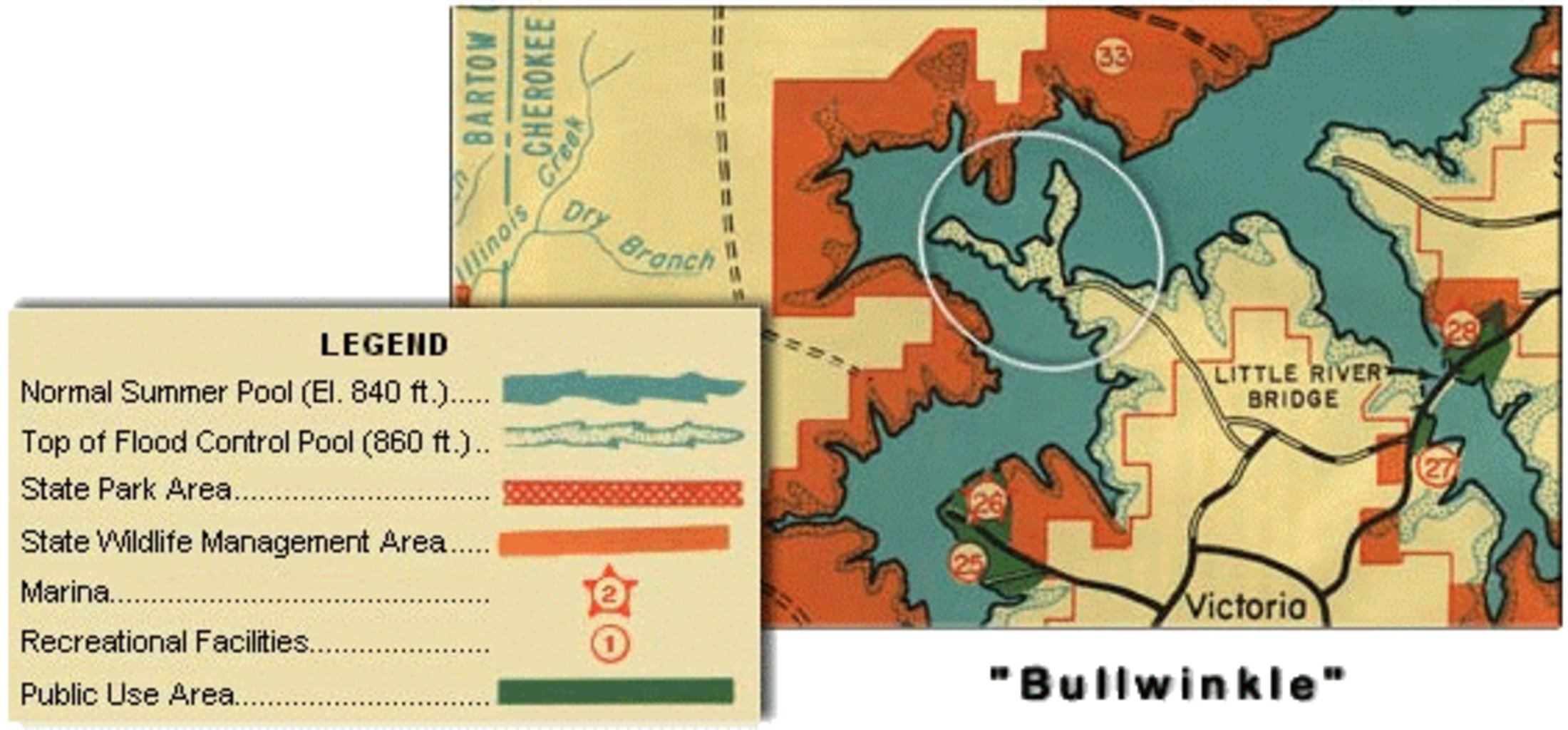 ---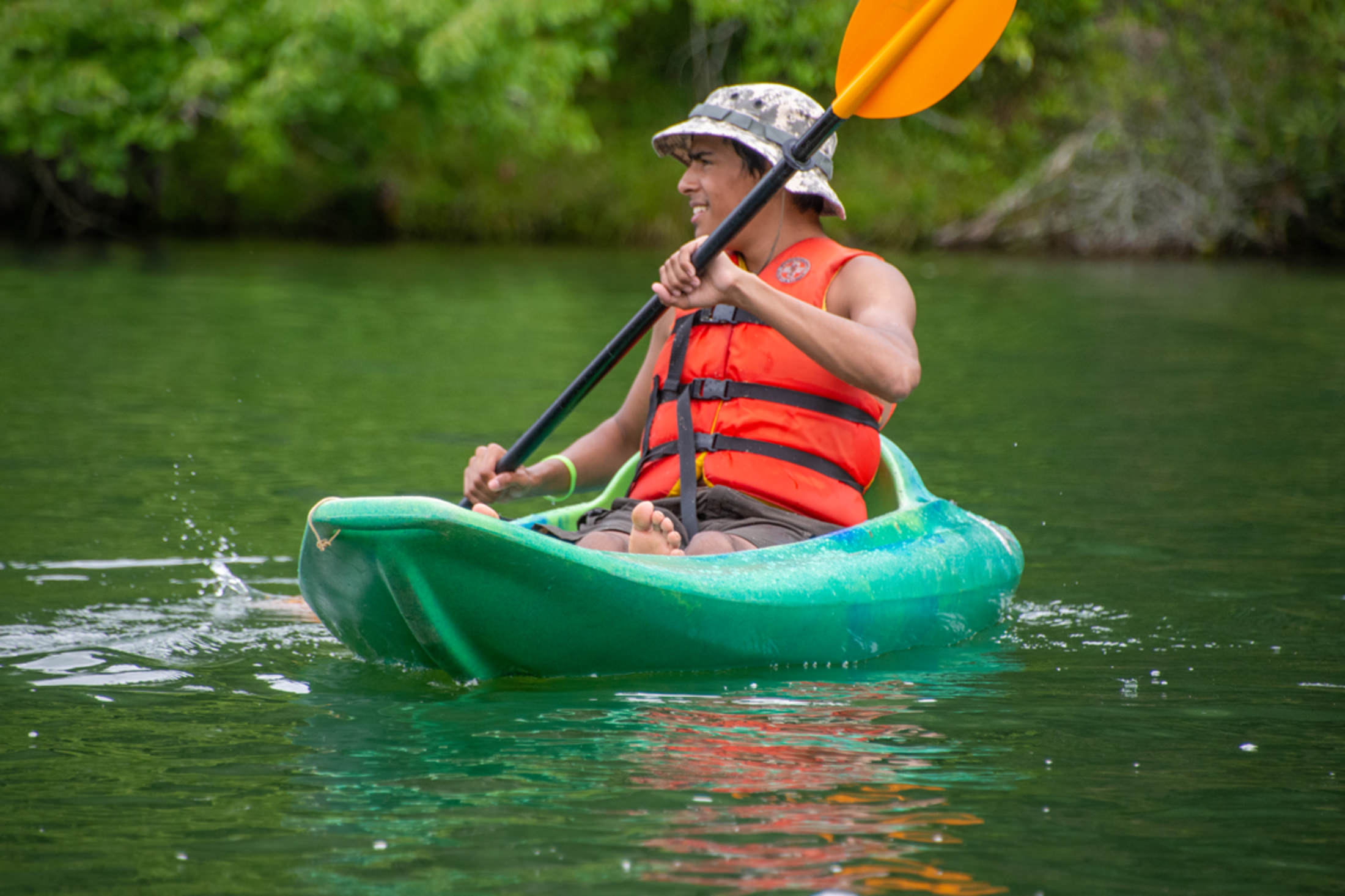 Refined Program
In 1988, after 30 years of various Scouting programs, the Council decided to increase usage of the facilities by offering specialized aquatics programs and training opportunities. To further this objective, a floating dock, boat ramp, boat shed and large pavilion were added in 1992.
Hiking trails to a backpacking wilderness area and walking trails along the shore are presently being developed. A 10-year lease was signed in 2001, ensuring the continuance of this training facility for many years to come.
---